Pasadena Japanese Cultural Institute
The mission of the PJCI is to educate and serve the community in Japanese and Japanese American cultural traditions and values through the instruction of Japanese language, martial arts, performing and cultural arts, and literature. The institute also provides culturally sensitive social and health services to community members.
Contact Us
Pasadena Japanese Cultural Institute
595 Lincoln Avenue, Suite 202 Pasadena, CA 91103
Phone: (626) 449-5487
E-mail: info@pjci.org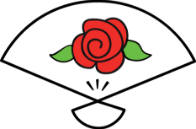 Made up entirely of volunteers, the PJCI Board is responsible for the facilities and grounds, as well as the activities and events held at the Center. Most board members represent the various organizations and groups that call the PJCI their home, and they are elected annually by the general membership for two-year terms. Please feel free to share any questions, concerns or comments regarding the PJCI community by contacting your group's representative, or e-mail us at info@pjci.org.
Emily Cook (Naginata), President
James Yamasaki (Kendo), Vice-President
June Chin (Member at Large), Treasurer
Sam Crawford (Kendo), Recording Secretary
Alex Biasin (Kodama Taiko)
Ron Dyo (Pasadena Nikkei Seniors)
Hideki Masuda (Kyudo)
Fumie Noda (Mirai Nihongo Gakuin)
Mark Sugiyama (Karate)
Katrina Thomas (Aikido)


Neighborhood Cultural Organizations

Japanese Culture and Travel